Lodestar was proud to develop and deliver Water UK's annual City Conference for the 17th successive year – there was a lot to discuss ahead of the retail market opening just a few weeks later.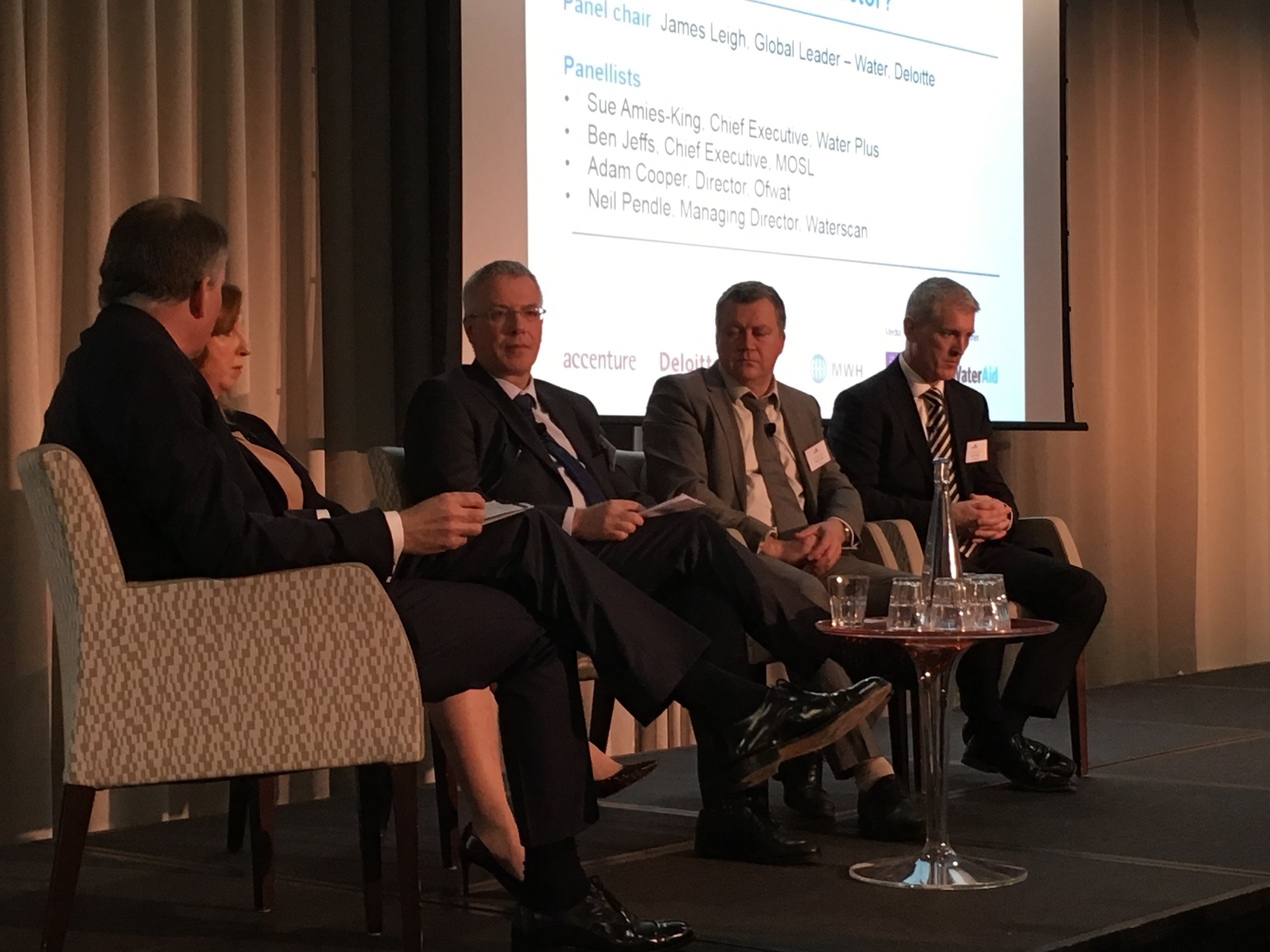 With more than 150 delegates, the day was a great success, providing a platform for informed debate among key investment and economic stakeholders. Key topics included retail market opening, transformation and innovation, and financing a changing industry.
Thérèse Coffey MP, Parliamentary Under-Secretary of State, Department for Environment, Food and Rural Affairs provided the Government address and confirmed that water company access to data would be part of the digital economy bill. Thérèse took questions alongside Jonson Cox, Chairman of the regulator, Ofwat, who provided an overview of what companies can expect in the next Price Review (PR19), including pricing, issues around cost of capital, impacts of lower financing costs, as well as efficiency and innovation.
Other highlights from the day included an industry keynote speech from Simon Cocks, Chief Executive, Affinity Water. Simon's presentation considered future challenges, 'Creating opportunities and driving change to meet the needs of customers', and made a case for a move to a Systems Operator (SO) model to improve and deliver further efficiencies, drawing on his experience in the energy sector.
Perry Noble, Infrastructure Partner, Hermes delivered the Investor Keynote reassuring the sector that it remained attractive to investors but to keep a carefully managed pace of change.
Our client, Michael Roberts, Chief Executive, Water UK, provided an overview of the work Water UK has been undertaking since the last City Conference in 2016. Read Michael's transcript here.
Following the City Conference, Defra published their strategic policy statement for the water industry for consultation. The document sets out the government's strategic priorities for Ofwat's regulation of the water sector in England.
If you would like to find out more about Water UK's Stakeholder Engagement programme, contact Judith Powling or Natacha Jedzinska.